For four decades, we've been serving clients in Silicon Valley.
There's a great sense of purpose in our company. We're energetic, caring and detail oriented. Good companies employ good people and attract good people. That's us.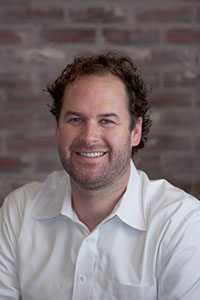 Matthew O. Wheeler, CPA
Managing Partner
Matthew joined the firm as a partner in 2007. Matthew specializes in individual and business taxation, with an emphasis on taxation of equity compensation and tax planning for high-net worth individuals and closely held businesses.
A graduate of the University of California at Santa Barbara, Matthew began his career with Mokros & Associates in Montecito, CA before moving on to Harb, Levy, & Weiland LLP in San Francisco. While at Harb, Levy, & Weiland he was part of the small business and high-net worth individuals group in addition to assisting the firm's Hedge Fund department by providing tax services to the firm's Hedge Fund management company clients and their owners. Matthew also received his Masters in Taxation from Golden Gate University in 2008.
Matthew was co-captain of the men's swim team at UCSB in 2004, a two-time Big West Swimmer of the year and competed at the US Olympic Trials in Swimming in 2000.
In addition to helping his clients save money and build wealth, Matthew enjoys spending time with his wife and three small children, swimming, and enjoying the outdoors.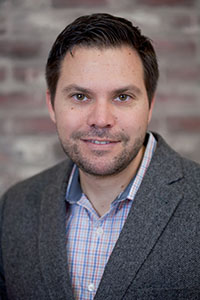 Michael J. Bryant, CPA
Partner, Audit and Litigation Support
Michael is a partner of Audit and Litigation Support services.  He was born and raised in Santa Cruz County.  A graduate of California State University Chico, Michael majored in Business Administration with options in Accounting and Production and Operation Management.
Over his career Michael has worked at Ernst & Young, LLP in Sacramento.  While at Ernst & Young, LLP, he served as Audit Manager to non-profits, ski resort holding companies, real estate companies and agricultural companies.  Michael continued his career at Dole Fresh Vegetables, where he served as the Assistant Controller.  Some of his duties included contract negotiations, system implementation, financial statement closes and grower mediations.  Michael also worked for an equipment leasing company where he served as Chief Financial Officer.  He prepared financial packages for loan committees and negotiated lease contracts.
Michael's audit clients include technology, construction, manufacturing as well as nonprofits.  Michael also provides litigation support services for attorneys working on business disputes. Michael serves as a peer reviewer to other CPA firms providing attest services.
Michael enjoys giving back to his community by serving on the board of Second Harvest Food Bank of Santa Cruz County. When not working, Michael enjoys traveling with his wife (Justina), son (Trenten) and daughter (Taylor). He also enjoys skiing, running, mountain biking and cooking.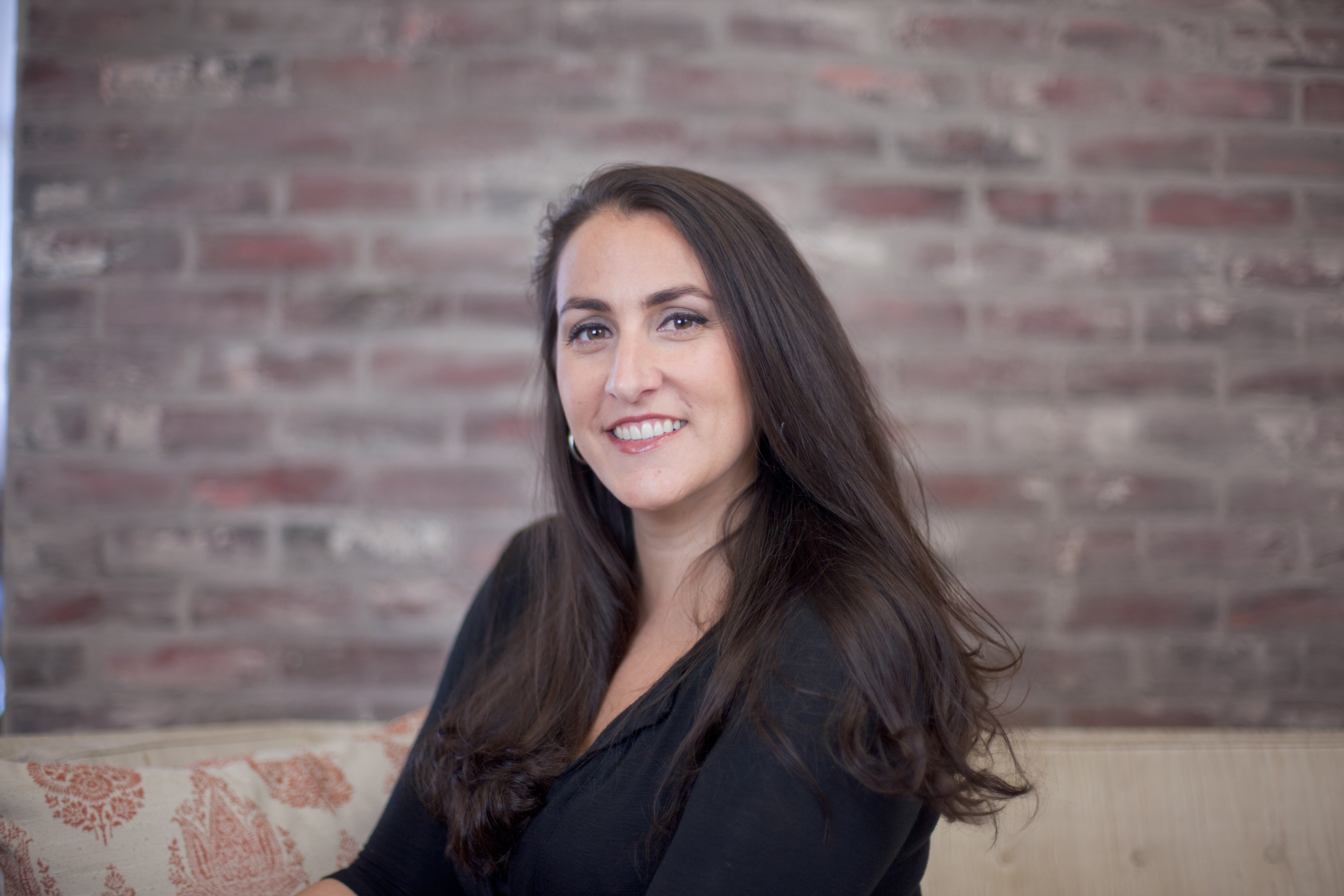 Jaclyn E. Skull, CPA
Partner
Jaclyn joined Wheeler in 2007, specializing in the areas of small business accounting and taxation. As of January 2015 Jaclyn was promoted into a well-deserved partner role. As a partner, Jaclyn specializes in individual and business taxation, business accounting and compliance consulting, as well as serving as an advisor for aiding Wheeler's top clients in developing seamless tax planning strategies.
Jaclyn brings a thorough and varied level of accounting experience to Wheeler. Soon after obtaining her bachelor of science degree in Economics with concentrations in Quantitative Economics and Accounting, Jaclyn branched out to full service accounting for industries such as medical wholesale, healthcare, retail, construction, real estate investment and development, service and entertainment. She focused well over a decade of her career in private industry accounting and small business management.
Jaclyn's accounting experience in multiple industries induced a thirst for working with all types of businesses and led her toward the path of public accounting. Public accounting provided Jaclyn a way to consult with clients on a day to day basis and provide a variety of services including taxation, financial reporting, and outside CFO work. An uncanny observer of details, Jaclyn assists Wheeler's top business clients on their portfolio budgeting, cash flow forecasting, business management, and tax planning strategies. Additionally, she assists her clients with audits from government taxing and regulatory agencies and is competent in payroll, sales tax, and worker's compensation issues.
When Jaclyn is not in the office, she looks forward to traveling, spending time with her family, hiking, and practicing yoga.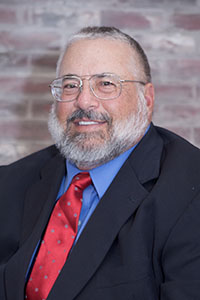 Kevin A. Madej, CPA
Partner
Kevin joined Terry Lanier in 1979 and together through acquisitions of other practices including the practices of David Wheeler and Keith Plottel as well as client referrals, they built the foundation of our firm.  Although currently concentrating on individual income tax preparation, Kevin has vast experience helping small business owners deal with various government requirements and especially enjoyed providing business owners with practical advice running their companies.
Born on the east coast (Albany, NY) and raised from an early age in Cupertino, Kevin considers himself to be a local.  Graduating from Homestead HS (all CCS soccer player) and SJSU (soccer player until a major injury) Kevin is now in love with golf (average at best!).  His best friend and wife, Eileen, and he have been together since 1973 and have four grown children and four (so far) grandchildren (all boys).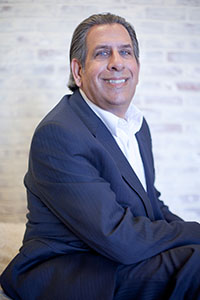 Keith D. Plottel, CPA
Partner
Keith has over 35 years of experience in public accounting, specializing in individual, business, and estate taxation. Originally with Petrinovich, Pugh and Jones CPAs and eventually forming his own practice in 1987 prior to merging with our firm, Keith is a top provider of tax planning, consulting, and other compliance services to a multitude of high-net worth individuals, professionals, and businesses in the Silicon Valley.
He is qualified as an expert witness in Santa Clara County Superior Court, has been voted "Best CPA of Los Gatos" by readers of the Los Gatos Weekly Times in 1991, 1996, 1997, 1998 and 1999, and is a local graduate of San Jose State University.  Keith is a former member of the Santa Clara County Bar Association, the Santa Clara County Estate Planning Council, and has served as a member of the Board of Directors for a number of local organizations.  He recently completed a two year appointment as a member of the California CPA Society Statewide Committee on Taxation.
In addition to being a successful accountant, real estate developer and investor, Keith was born and raised in San Jose, has two grown children and 4 grandchildren, and enjoys traveling and scuba diving in his spare time.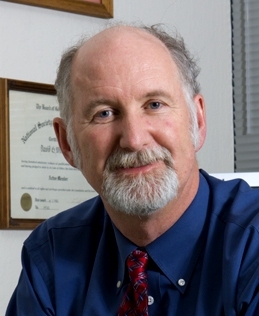 David G. Wheeler, JR. CPA (Retired)
Partner
David Wheeler, Jr. joined the firm in 2001 after running his own highly successful practice in Cupertino for 20 years. David specializes in individual and business taxation, tax planning, and business consulting.
David is a graduate of Chico State University and started his own practice shortly thereafter. He helped grow his practice from a one man operation to one of the top sole proprietor practices in Silicon Valley by the time he merged with the firm. Having his practice in Cupertino for 20 years, his former clients include some of Silicon Valley's most well-known individuals.
In addition to working as a partner at LMGW, David is currently the Managing Director of Muddy River Capital, LLC, an early stage venture capital firm specializing in startup companies in the healthcare information technology and consumer products sectors. Prior to his work with Muddy River Capital, David served as CFO and a Board Member of MedImpact Healthcare Systems, Inc. in San Diego and was a Managing Director of SilverStream Capital, LLC, a venture capital firm located in San Diego. David also currently sits on the board of several different companies across the country.
David is an Eagle Scout, active outdoorsman and hunter, and seventh generation Californian.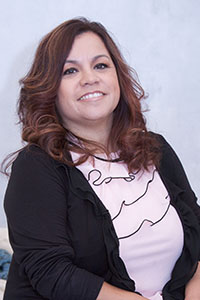 Jennifer A. Hauck, EA
Partner
Jennifer joined our firm in 2002 and serves as a partner of individual and estate and trust taxation services.  She has over 23 years of experience helping serve the accounting and tax needs of clients.
Jennifer's accounting career started in private industry at a small construction company located in her hometown of Santa Clara, CA. In 1993 Jennifer transitioned to a boutique bookkeeping and tax service before joining the firm of Keith D. Plottel, CPA in 1999. In 2002 Keith merged his practice with the firm where Jennifer has continued to grow her client base and handle a wide variety of tax and accounting issues.
A graduate of the University of Phoenix, Jennifer holds a Bachelor's degree in Accounting and received her Enrolled Agent (EA) certification from the IRS in 2010.
Jennifer specializes in working with high net worth individuals and estate and trust taxation and administration.  In addition to taxation services, Jennifer assists her clients with trust accountings, IRS audit representation, bookkeeping, and a variety of consulting services.
While away from work Jennifer enjoys spending time with her family and friends, boating, watching movies, curled up with a great read, and volunteering at various local non-profit organizations.
Dennis L. Campbell, CPA
Principal
Dennis is a principal in our Watsonville office focusing his attention on tax planning and preparation.
Dennis was born at Mather Air Force Base near Sacramento, California.  As a child in a military
family, Dennis was raised in many different locations near Air Force bases, including England, Spain, Nebraska and several locations in California.  A graduate of California State University, Chico, Dennis majored in Business Administration with an Accounting concentration.  Dennis began his career working for a CPA firm in Gilroy, California for over a year including one tax season.  In 1980, Dennis went to work for a firm in Watsonville and became a CPA in October 1981.  Dennis became a partner of that firm in 1985.  Since then, like most CPA firms, the firm went through several iterations and Dennis became the sole owner in December 2006 and changed the name to Dennis Campbell Accountancy Corporation.  He is excited to be joining Wheeler Accountants, LLP.  He has some valuable experience to offer the firm and is pleased that he now has additional resources to enable him to expand services to his existing clients. Dennis has experience serving clients in a wide variety of industries including extensive experience in Agriculture, Real Estate Development and Professional Services.
When not working, Dennis enjoys traveling with his wife, Cindy, to visit their children and grandchildren.  The grandchildren are part of a military family, so the travels include various locations.  He also enjoys reading both fiction and nonfiction books.  Dennis has a passion for the game of golf and plays with varying degrees of success.  Dennis served as a marshal for both the 2000 and 2010 United States Open Golf Championships held at Pebble Beach Golf Links.  He looks forward to when the Open returns to Pebble in 2019.  Dennis currently serves and has served for many years on the board of directors for the Spring Hills Men's and Women's Golf Club.
Steve E. Stringari, CPA
Principal
Steve was born and raised in Watsonville, CA.  A graduate of California State University San Diego, Steve majored in Business with options in Accounting. Over his career Steve has worked at Lawrence & West in Watsonville. Steve continued his career and opened his own practice in September, 1985.
Steve merged his practice with Dennis Campbell and Stan Goldstein in January of 1990 where they continued to practice until the merger with Wheeler Accountancy in November, 2017.  Some of his duties included contract negotiable system implementations, financial statement and grower mediations. Steve's clients include medical, construction, manufacturing, agriculture as well as nonprofits.
Steve enjoys giving back to his community by serving on the board of The Jean & Ed Kelly foundation. When not working, Steve enjoys traveling with his wife Kerry. Kerry and Steve have two sons Josh (26) who graduated in 2010 from Cal State University, Chico with a degree in Ag Business and Nico (25) who has worked in the Construction industry for the past four years. He also enjoys golf, swimming, mountain biking and wine making.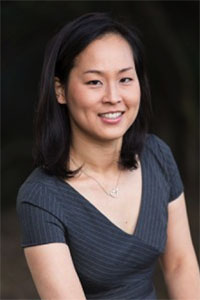 Vanessa S. Mun, CPA
Manager
Vanessa is a manager with a focus on audit of non-profit organizations and emerging businesses and individual and small business tax services.
With over 8 years of public and industry accounting experience, her background includes financial reporting and analysis for a Silicon Valley engineering firm and tax consultation and entity accounting services at a San Francisco CPA firm specializing in high net worth clients and their related entities, and closely held businesses.
Vanessa has an established track record and is dedicated to serving her clients with knowledgeable, timely services.  She welcomes new challenges and seeks opportunities to contribute to the firm in expanding in the audit area.
Vanessa holds degrees in Computer Science and German Literature.  She became a Certified Public Accountant in 2010 and is currently working towards a Masters of Taxation at San Jose State University.  She is a member of the California Society of Certified Public Accountants and the American Institute of Certified Public Accountants.
Away from the office, Vanessa enjoys spending time with her family visiting local parks and museums, and trying new restaurants.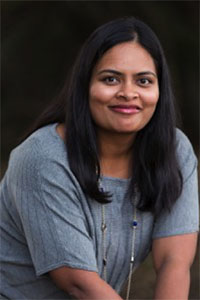 Payal U. Shah, CPA
Tax Manager
Payal is a tax manager and has been with the firm since 2010. She holds a Masters in Accounting and has an Indian Chartered Accountant degree. She became a Certified Public Accountant in 2008.
Payal specializes in areas of international tax compliance, individual taxation, business taxation, back office support and tax planning. She has over 10 years of business, personal tax, and audit and review experience. She enjoys problem solving, international tax compliance research and helping clients with tax planning ideas.
Payal has previously worked in small accounting firm specializing in individual taxation, international taxation, closely-held business accounting and taxation. She also, has experience in SOX consulting and management consulting in a medium size CPA firm. In India, she worked for Ernst and Young, LLP in Assurance Department as an Audit Associate.
When not working, Payal enjoys spending time with her family and friends, cooking, and travelling.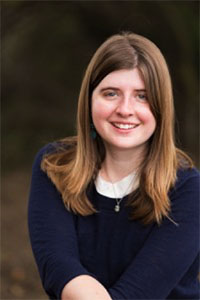 Katie M. Vachon, CPA
Tax Manager
Katie joined Wheeler in 2010 as a staff accountant. As of January 2015, she became a manager at the firm.
Katie is originally from New Hampshire.  She graduated Northeastern University in Boston with a bachelor of science in business administration with concentrations in Accounting and Management.  While attending Northeastern, she completed almost two years of cooperative education in the financial industry and at a firm specializing in wealth management for high net worth individuals.  Shortly after obtaining her bachelor degree, she began her career in public accounting at a small CPA firm in San Mateo.  It was there she began working directly with clients on tax issues, bookkeeping, and attest work.
Katie especially enjoys meeting with clients and helping them navigate various compliance issues.  In addition to assisting small business and individuals with their annual tax returns, she enjoys helping her small business clients with payroll, sales tax, state and local tax issues, IT consulting, and helping them in any way to run their business more efficiently.  She also enjoys going out into the field to work with clients in order to complete attest work.
She is a member of the California Society of Certified Public Accountants and the American Institute of Certified Public Accountants and is a licensed CPA in California. She relocated back home to New England in 2015, and currently resides and works for Wheeler from Carlisle, Massachusetts. She enjoys spending time outdoors with her husband and twin boys, Jack & Charlie.
Susan S. Conners, EA
Senior Tax Specialist
Susan joined Wheeler in 2016. For the prior four years, she was part of the tax staff at Leonard Williams, CPA. Wheeler acquired Mr. Williams's practice when he retired. Susan is pleased to continue her relationships with many of Mr. Williams's former clients. Her areas of interest are focused on individual and fiduciary taxation. Susan is a graduate of the University of Washington, and has been an enrolled agent since 2001. She began her career in tax preparation with Southward & Associates in San Carlos. She continued working in individual tax preparation after relocating to the Seattle area, before returning to California in 2012.
Susan is a native of the Northwest, with a husband and three grown children. Her interests outside of work include volunteering with an international high school student exchange program, which has provided her with an assortment of borrowed children from various reaches of the world. Outside of tax season, she also enjoys exploring Northern California and reading that is not about taxes.
Brenda L. George, EA
Senior Tax Specialist
Brenda joined Wheeler in 2016 as a senior tax specialist. Brenda specializes in individual income taxes with a focus on stock options. Brenda graduated from California State University, East Bay where she was President of the Accounting fraternity. Brenda's prior work experiences include International Assignment Tax Services at Price Waterhouse, Expatriate Tax Services at Intel Corporation, and over ten years of Individual Tax Services at Leonard W. Williams, CPA firm. Brenda has been an Enrolled Agent since 1993.
Brenda's interests outside of work include an intense love of travel and square dancing which both can be traced to having the honor of performing throughout Eastern Europe as part of a teen clogging and square dance group.   Brenda has performed in eight countries and has enjoyed visiting over forty countries.
Frank E. Miltenberger, CPA
Senior Tax Specialist
Frank joined Wheeler as a senior tax specialist in 2015. Frank specializes in individual taxation and tax planning, and is experienced in fiduciary, partnership, corporate, not-for-profit organizations, estate and gift taxation, as well as IRS representation and business consulting.
A graduate of San Jose State University, Frank began his career with Wallis, Snyder & Company in San Jose, CA before moving on to Ireland, San Filippo and Company, then Greenstein, Rogoff, Olsen & Company, both in Palo Alto, CA.  He serviced a broad range of clients, including high net-worth individuals, trusts, not-for-profit partnerships and corporate entities.  He began his own practice, while also working for a couple of not for profit organizations and a variety of CPA firms in the San Jose area.
Frank has been happily married for over 30 years and has three children.  His daughter Cathy has a degree in Psychology from UC Santa Barbara and a Ph.D. from Claremont College, his oldest son Joe has an engineering degree from UC San Diego and the youngest, Gary is currently attending George Mason College in Virginia.  When not busy helping the firm's clients save money, Frank enjoys spending time with his family and playing racquetball.
Anthony J. Luna, JD
Senior Tax Specialist
Anthony joined the firm in 2017 as a senior tax specialist. Anthony specializes in individual taxation, business taxation, and tax planning. He was born and raised in San Jose, California. 
A graduate of Santa Clara University and University of California, Los Angeles School of Law, Anthony has had a diverse professional career. He began his career practicing law in San Jose.  In addition to private practice, Anthony has been a volunteer deputy district attorney with the Santa Clara County District Attorney's office. After the DA's office, Anthony spent several years volunteering his legal services at the Law Foundation of Silicon Valley; here he provided essential legal representation to the underserved in our community. Anthony has authored and argued for his own United States Patent with the USPTO. Anthony has many years of experience as a local real estate broker. He brings all these areas of expertise to Wheeler Accountants and their clients.
For the last decade Anthony has been honing his tax craft with a local boutique firm, Accountable Financial Services. Here, Anthony prepared Individual, partnership, and corporate tax returns. Anthony represented clients in IRS audit reconsideration and inquiry responses.
In his spare time Anthony enjoys youth sports with his kids and family and is a middle school wrestling coach; go Broncos!
Starting in February 2018, individuals with "seriously delinquent tax debts" will be subject to a new set of provisions courtesy of the Fixing America's Surface Transportation (FAST) Act, signed into law in December 2015. The FAST Act requires the...
read more
HAVE QUESTIONS? NEED ANSWERS?
ASK WHEELER
We take your questions very seriously. We'll help you "solve for your business and/or your financial life".