Our "solve for accounting" approach challenges the stereotype that accounting is linear and limited. Our approach is dynamic and full of possibilities for you and your business.
What Challenge Can Wheeler Help You Solve?
Wheeler is a well established accounting firm with exceptional breadth and depth. We are right-sized, tech-savvy, energetic, and leaders in personal and business accounting.
RIGHT-SIZED
Your accounting firm should be the right-size for your needs. Small firms don't have big advice. Large firms are not going to be focused on the details that matter most to you.
TECH-SAVVY
Often times we can use technology to improve the accounting process. We put planning, tracking, reporting and paperless workflow to work for you.
ENERGETIC
We are passionate accountants.  We live for using accounting to solve real challenges people and businesses face.  And we frequently find solutions to problems you didn't know existed.
INFLUENCERS
When we share our ideas with people and businesses, we invite conversations and thinking that revolves around possibilities, the mindset needed to advance business solutions.
Expand Your World, Solve For Accounting
Accounting Possibilities
Educational Papers By Wheeler Accountants: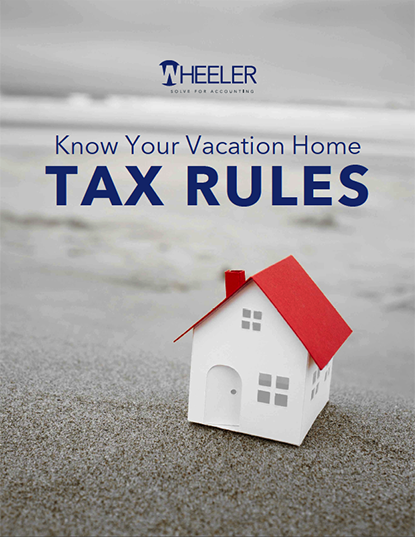 Get the 4 key steps to developing a vacation home tax strategy.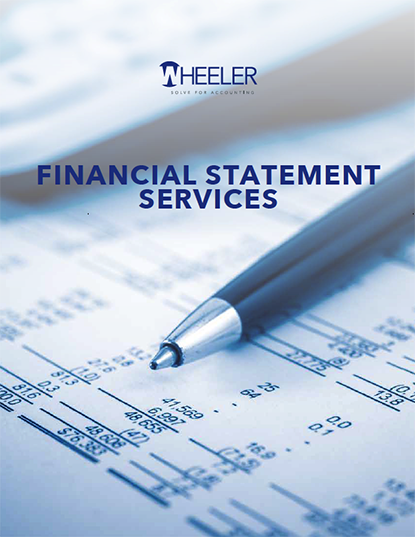 Find out about Financial Statement Services including: Preparation, Compilation, Review, and Audit
"Debit This, Credit That"
Podcast
In this podcast we discuss how to solve accounting challenges in both your personal life and your business. We take an energetic, tech-savvy approach to solving accounting challenges that steal your focus and time.
"Debit This, Credit That"
Blog
Starting in February 2018, individuals with "seriously delinquent tax debts" will be subject to a new set of provisions courtesy of the Fixing America's Surface Transportation (FAST) Act, signed into law in December 2015. The FAST Act requires the...
read more
Our Accounting Approach
Yes, we have processes to get you results, to solve challenges in personal tax planning and business planning.
SOLVE FOR
PERSONAL TAX
Personal Taxes, Trusts & Estate, and Family Office
SOLVE FOR
BUSINESS ACCOUNTING
Accounting, Taxes, and Assurance
HAVE QUESTIONS? NEED ANSWERS?
ASK WHEELER
We take your questions very seriously. We'll help you "solve for your business and/or your financial life".
Wheeler Accountants LLP - San Jose Office
1475 Saratoga Ave, Ste 100
San Jose, CA 95129
Tel. (408) 252.1800
Wheeler Accountants LLP - Watsonville Office
734 E Lake Ave # 12
Watsonville, CA 95076
Tel. (831) 726.8500